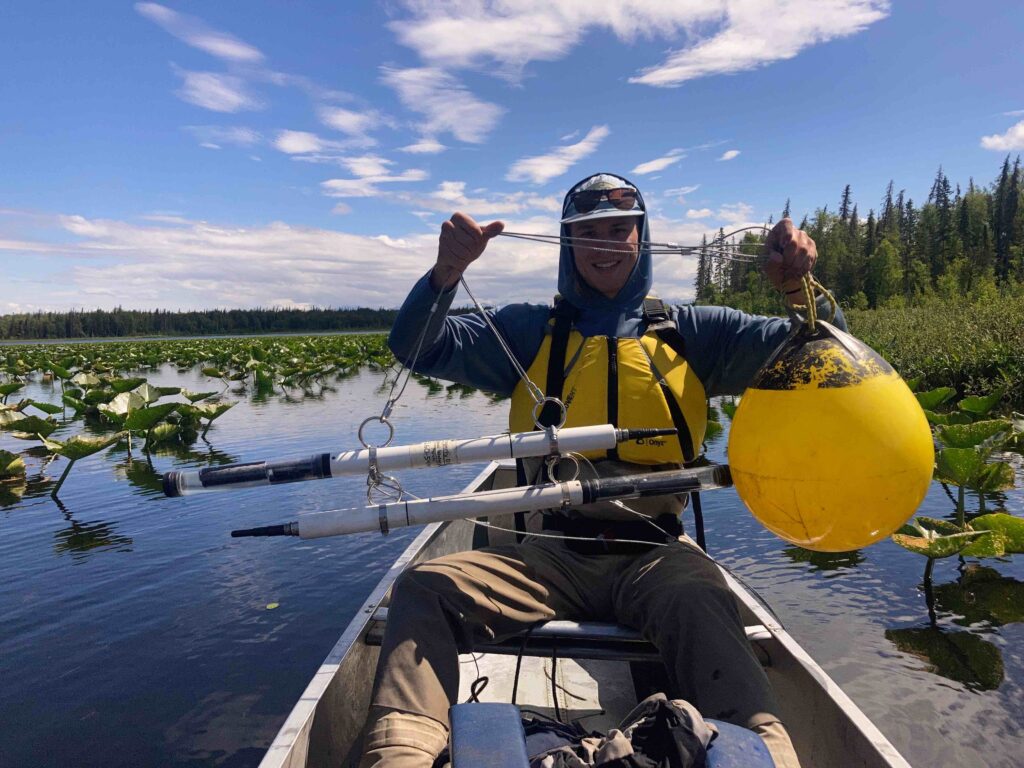 Each summer Kenai Watershed Forum (KWF) welcomes aboard current and graduating college students as paid interns to assist with the busy and exciting field season. These interns have the opportunity to enjoy the beautiful Alaskan summer while participating in important conservation work geared towards research, restoration, and education for the Kenai Peninsula's watersheds.
Positions
Depending on funding and program needs, KWF generally offers intern positions in the following areas:
Invasive Species Management
Stream Watch (habitat restoration and volunteer management)
Environmental Science/Water Quality
While each position has a distinct focus and supervisor, our interns often get to do work across all departments and should expect to spend significant amounts of time conducting fieldwork, assisting with summer camp, doing organizational work around the office, and participating in public education and outreach.
Benefits
Housing is typically provided, as well as transportation to/from Alaska. Interns will also have access to company vehicles to use on "off" hours (may be shared with another intern); gas for personal activities is not paid for. In addition to housing, transportation and vehicle access, interns earn an hourly wage.
Applying
To apply for a Kenai Watershed Forum internship or more information on each position, use the dropdown menu below labeled "Apply Here".
*We will begin looking for 2024 Summer Interns at the beginning of 2024.
One of the Stream Watch internships is funded by the Alaska Conservation Foundation through the Ted Smith Conservation Internship program which requires a separate application. Intern announcements are posted in February and are typically filled by the end of the month.
Apply Here
We are not yet accepting applications for the 2024 summer season.
"Interning with KWF was one of the most impactful and fun summers of my life!"

Carson Lambert, 2022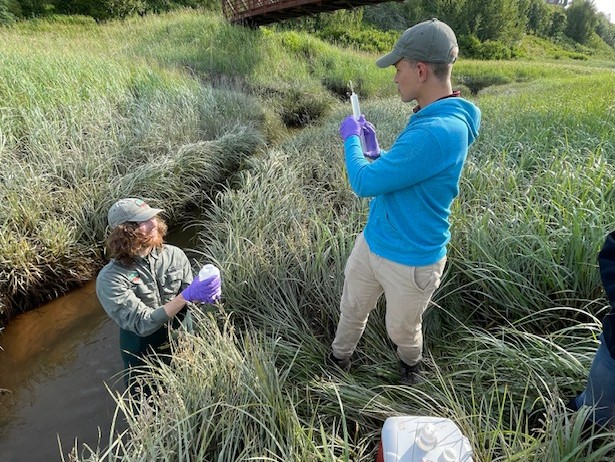 KWF Intern Testimonials