For our Rivers. They're our Future.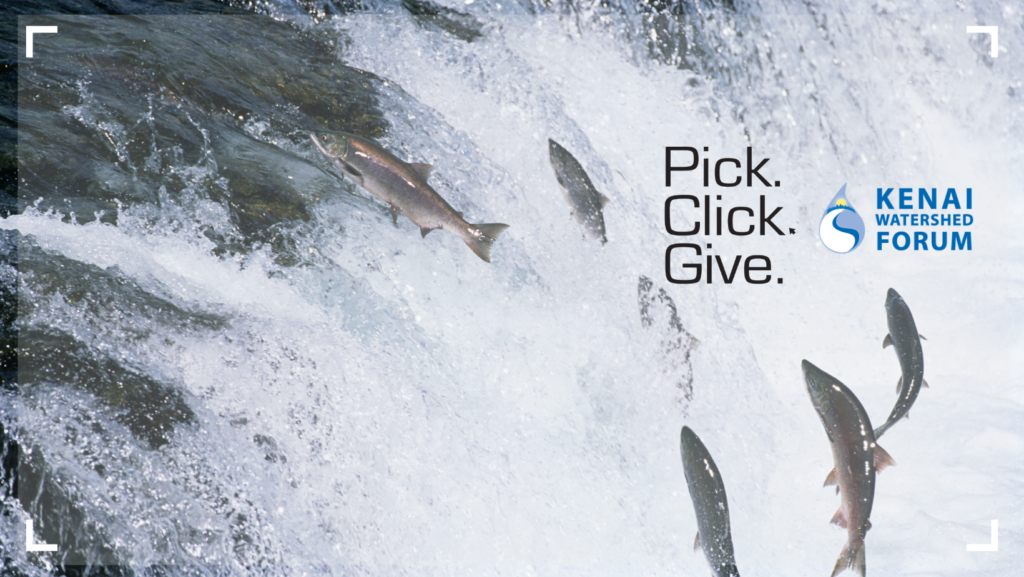 Believe it or not, you get more by giving!  It's a proven fact. We feel good when we give. When we give, we make a difference to the things that are most important to us.  There is no easier way to give than by donating a portion of your Permanent Fund Dividend to Kenai Watershed Forum.
What is Pick.Click.Give.?
Created by the Alaska State Legislature in 2008, the Pick.Click.Give. program allows Alaskans filing online for their PFD the opportunity to donate all or part of it to University of Alaska campuses, community foundations, and eligible non-profit organizations. After a three-year pilot, Pick.Click.Give. is now a permanent part of the PFD program.
"It felt good for everyone in out family to pay it forward to the Kenai Watershed Forum. Even though there are many organizations that could have benefited, this one meant the most to our family"

– Cindy
Why Kenai Watershed Forum?
By choosing to invest in the Kenai Watershed Forum,  you will be making a clear choice to support healthy habitats and strong salmon runs for future generations.
Pick Click. Give. to the Kenai Watershed Forum today!