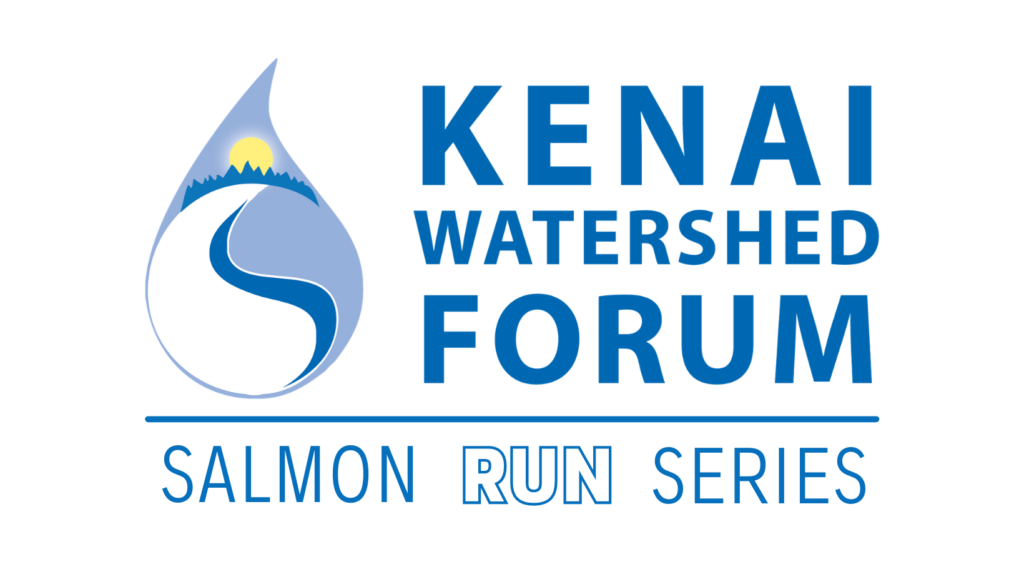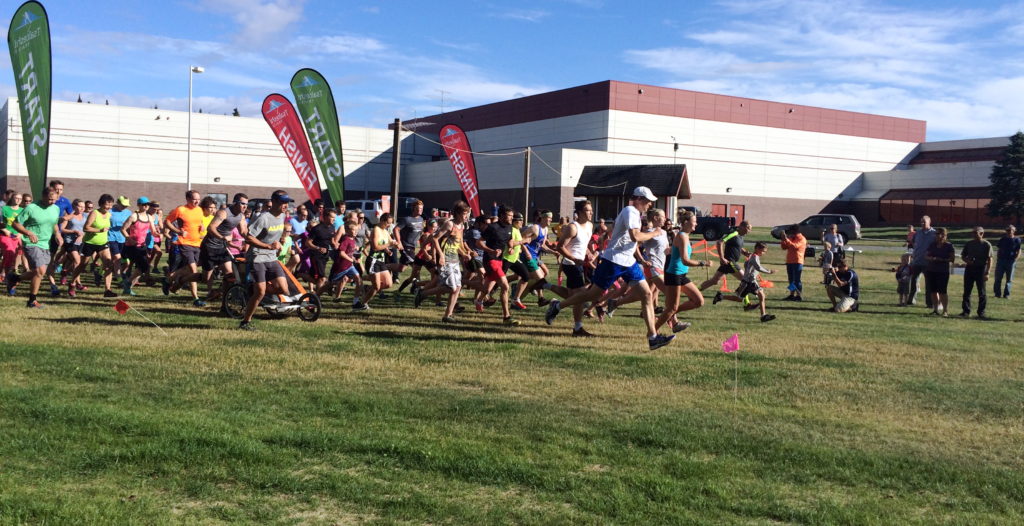 Come run with the salmon!
Weekly 5K races & kids fun runs in July & August
Wednesdays at 5:30pm at Tsalteshi Trails!
Professional runner Allie Ostrander started Salmon Run Series as her Caring for the Kenai project in 2012. Allie's incredible determination got this great race series started, and we are proud to host the Salmon Run Series today with the same spirit that Allie brought when she started it. With over 100 runners participating regularly, the Salmon Run Series has a central spot on the local running calendar with 5Ks and Fun Runs each Wednesday. Curious about what Allie is up to today? Follow her on Instagram or Twitter!
Race Info

The Salmon Run Series were back at the Tsalteshi Trails in 2023! Check-in for the race begins at 5:30pm and ends at 6pm. The kids race will begin at 6pm, with the adults race following soon after at 6:15pm. Routes progress from weeks 1-4, getting harder each week, and week 5 is a repeat of week 1, to test your fitness! Train and stay active, and best of all, run for a good cause!
For virtual runners: turn in your results by 10 AM the Thursday following the race to be included in the final race results for that week. Run Keeper, Strava, and most running apps acceptable. Only virtual runners who complete the actual race course will be included in the overall standings, other virtual runners will be included in a separate results list.
For the kids Fun Run, we ask for a $5 cash donation on race day! No need to register online.
2023 Race Routes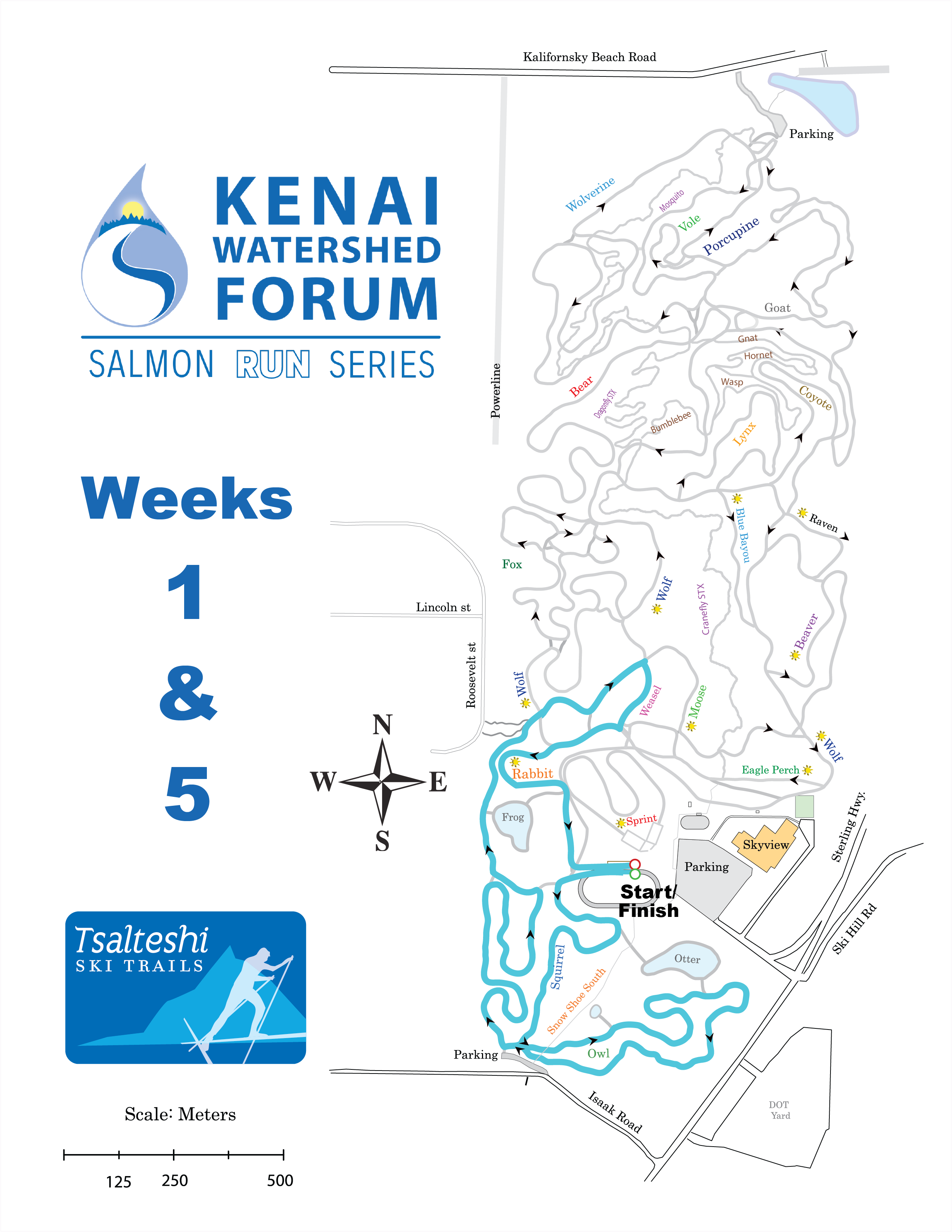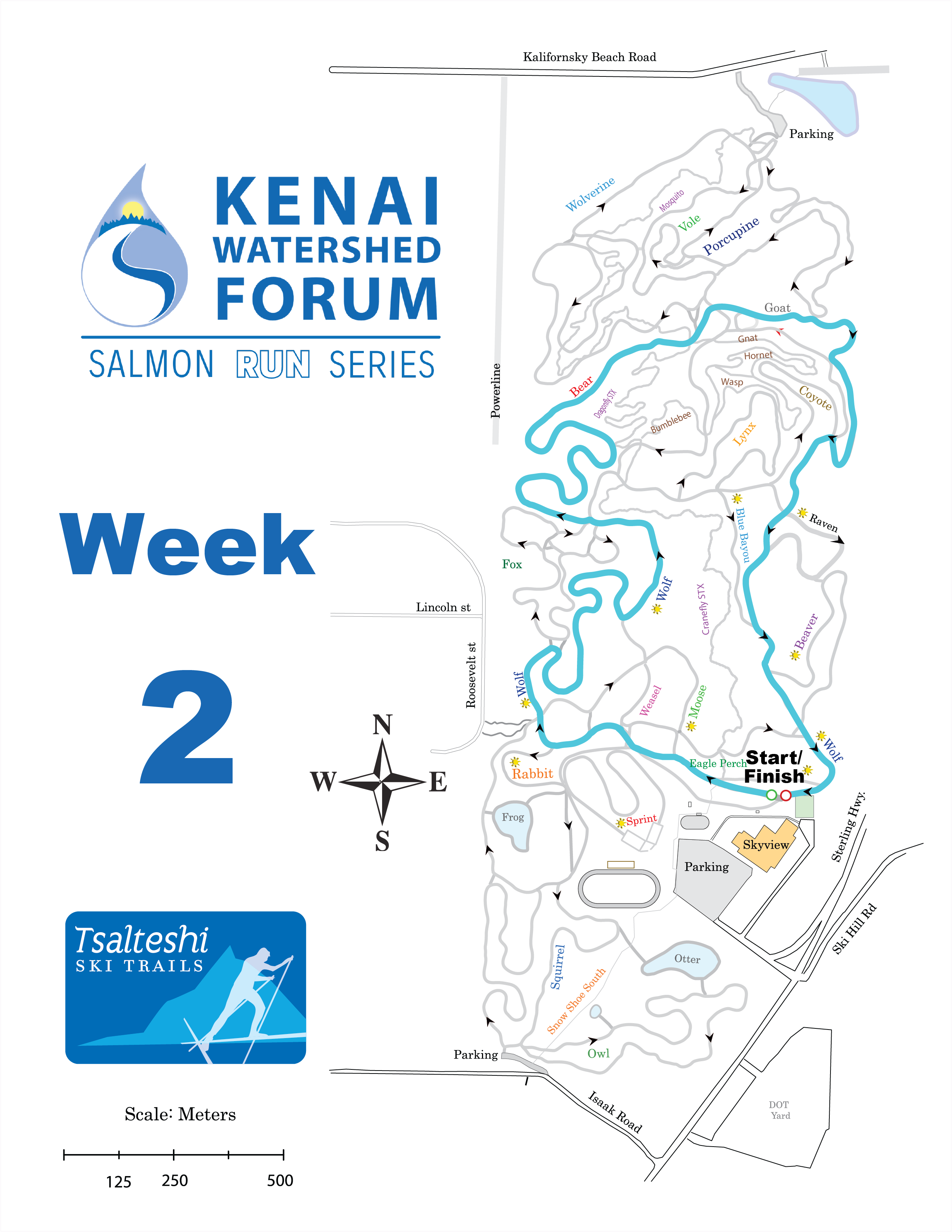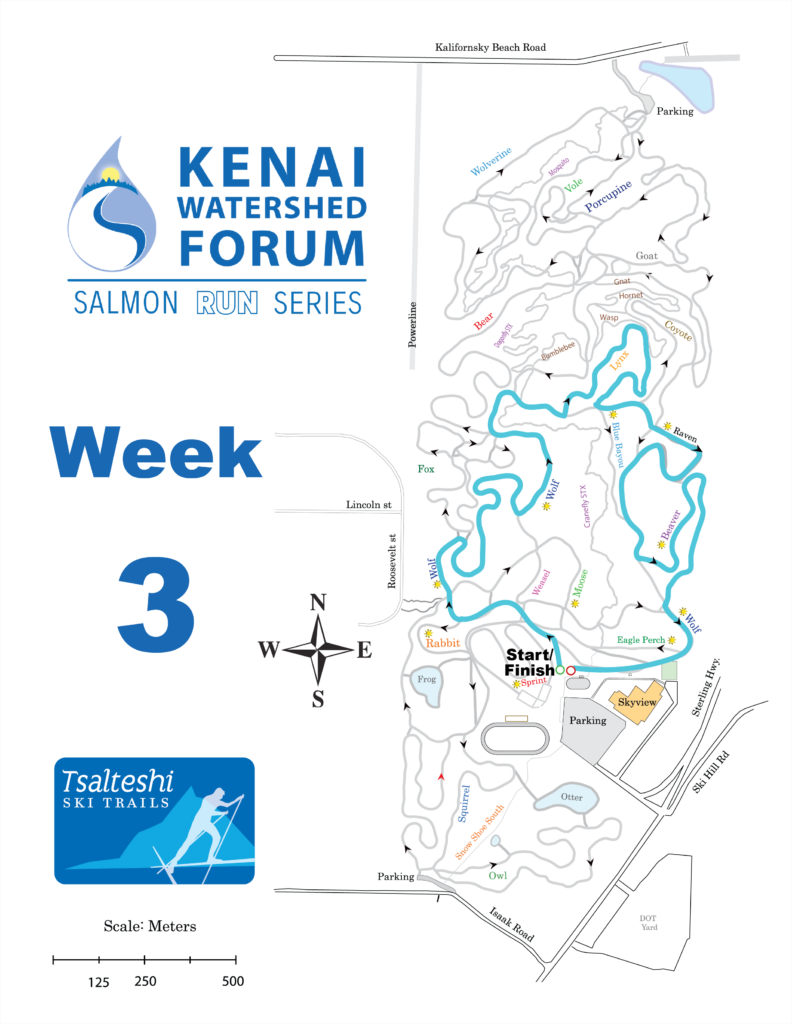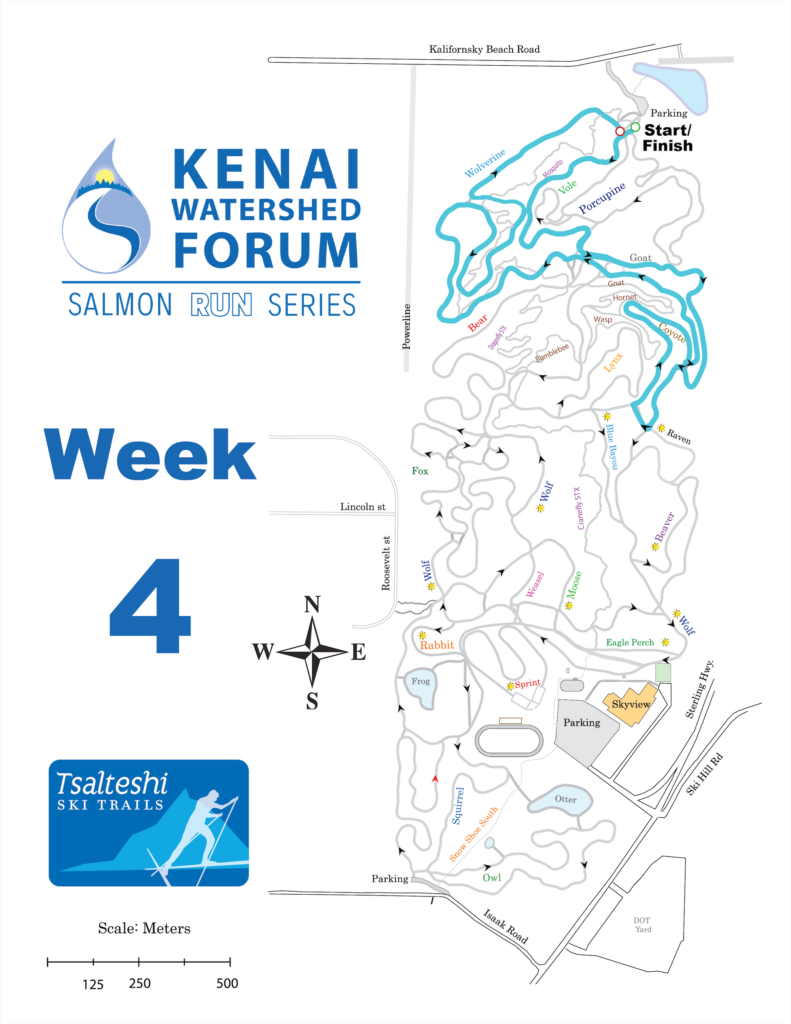 REGISTER ONLINE NOW!
Online registration will be available until 3PM on race day. After that, you can register in person from 5:30-6PM.
2023 RESULTS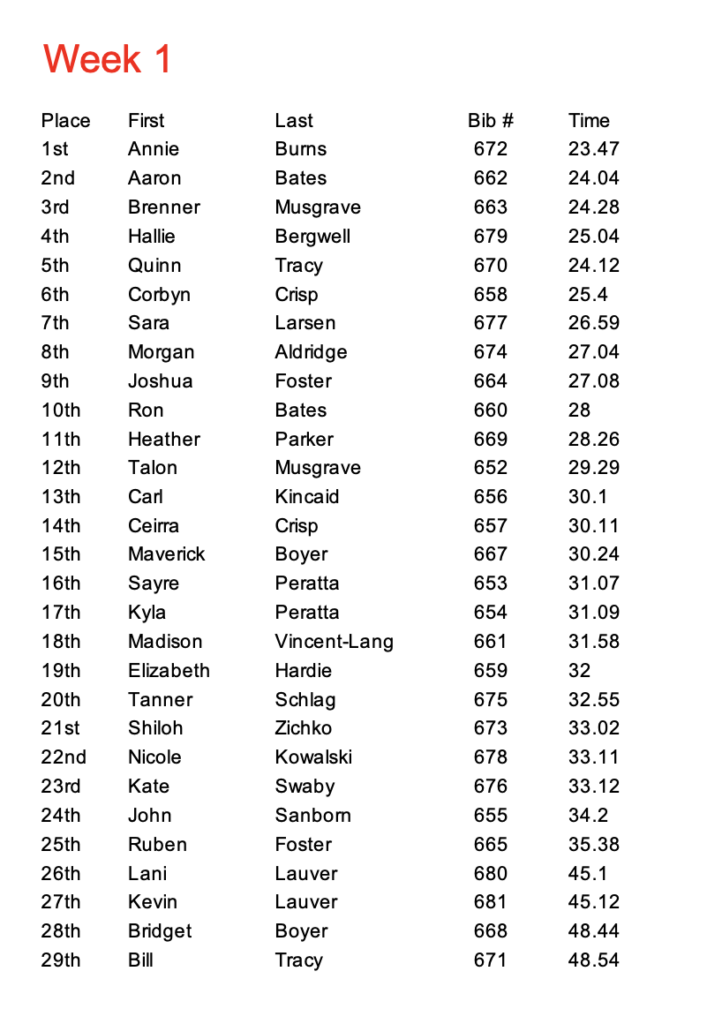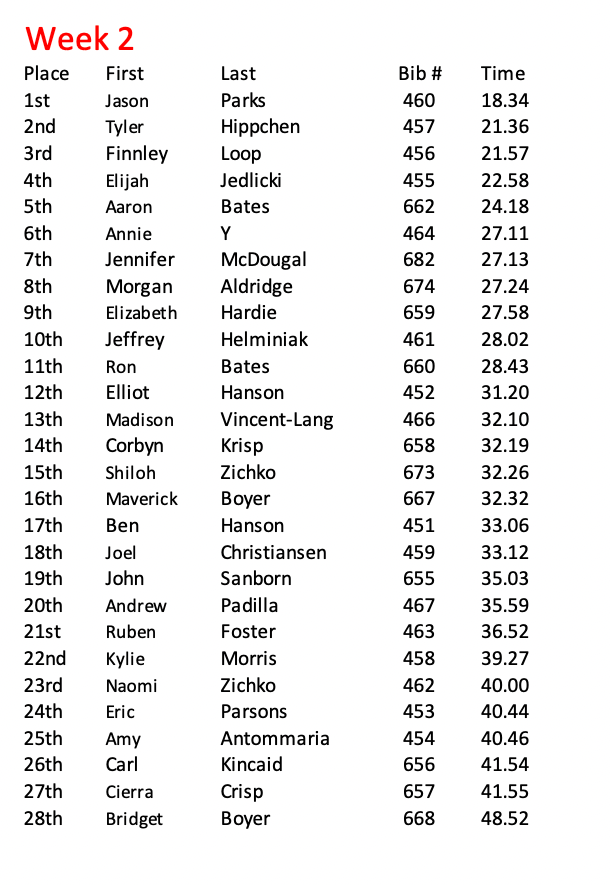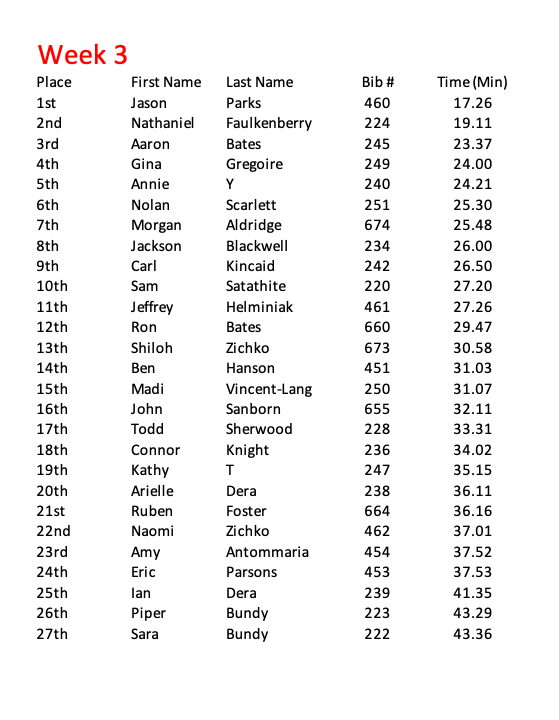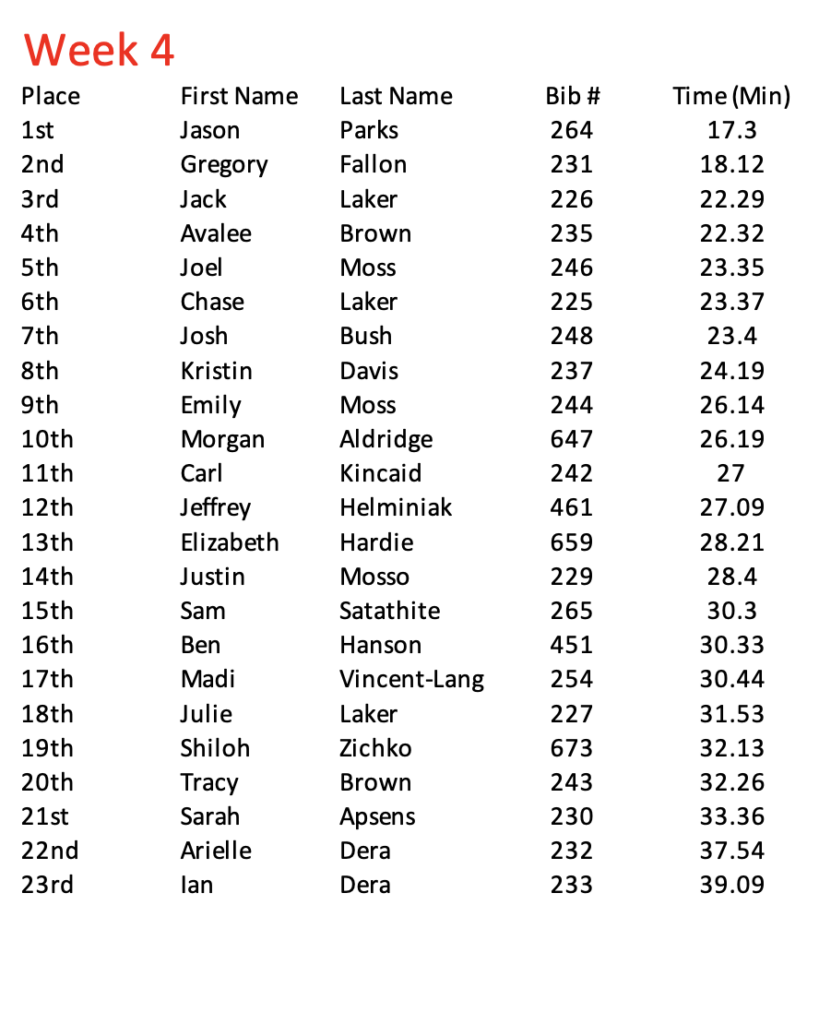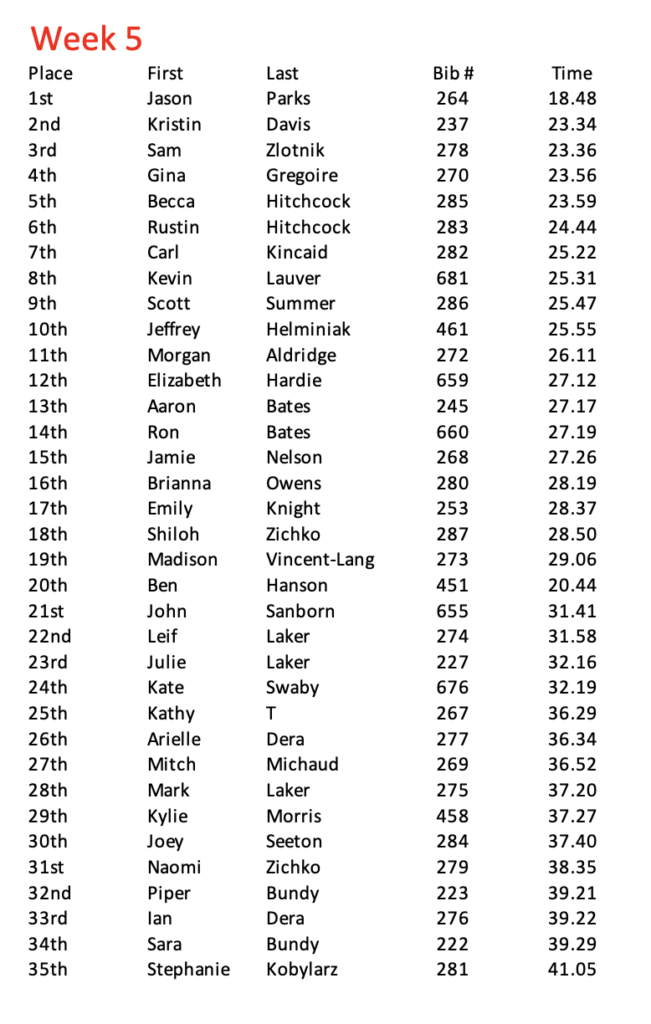 The generous sponsorship of the Salmon Run Series by Central Peninsula Hospital makes this local running event possible. Central Peninsula Hospital supports healthy lifestyles for their staff and our community while providing the highest quality of care on the peninsula. Thanks CPH!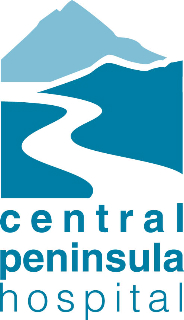 ---
A Kids K Race was an addition to the Salmon Run Series in 2014, and you can be sure it will happen again in 2022!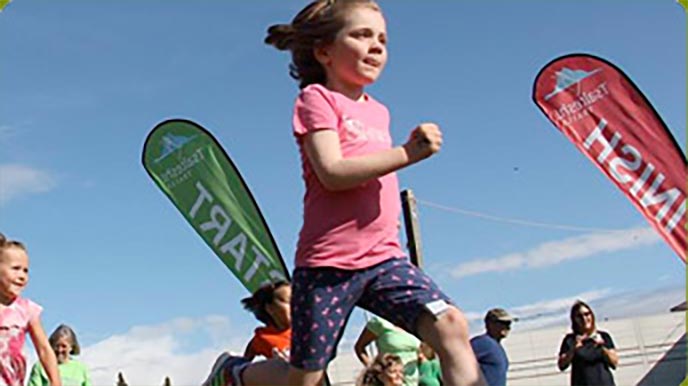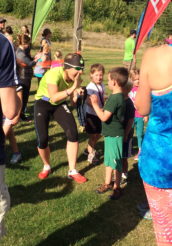 Two time Mount Marathon champion and Olympic skier, Holly Brooks, was head of the cheering section during her guest appearance summer 2015.