In January 2022, we convened a team of 18 experts in fish habitat and conservation to develop a Conservation Action Plan for the Kenai Peninsula Fish Habitat Partnership. The plan outlines detailed strategies, threats, and recommended actions for freshwater fish habitat conservation in our region. The plan represents the thinking of many of the most cutting edge ecological researchers and managers working in the Kenai region, and will be a valuable tool for anyone planning work here.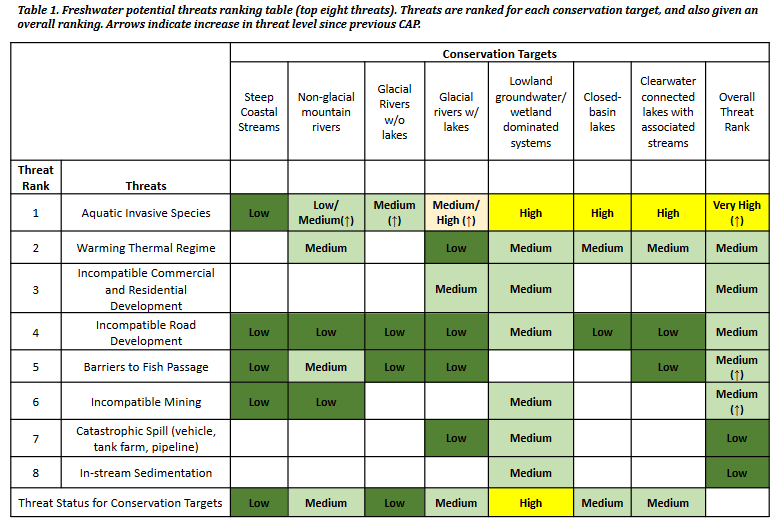 In the above table (Figure 1), we summarized our consensus on which threats are most pressing in different types of freshwater aquatic systems.
To read on, find the 2022 plan along with the supplemental climate change document at https://www.kenaifishpartnership.org/cap/
Access the interactive Partnership area map at bit.ly/kpfhp_map, which includes details about each watershed within the Kenai Peninsula Borough.
We look forward to seeing where this plan takes us in the next ten years!