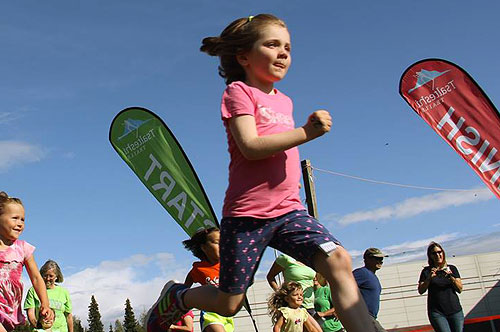 Join Allie Ostrander, national running star, for the very popular Salmon Run Series starting on July 8th.  The series will change course and continue for five consecutive Wednesday nights at Tsalteshi Trails.
2015 Salmon Run Series Courses
Race 1: Wolf and moose
Race 2: Wolf, lynx, raven, and eagle's perch
Race 3: Wolf, small part of bear, beaver, and eagle's perch
Race 4: Wolf with weasel bypass, coyote, and mountain goat
Race 5: Same as first race (to compare times)
Proceeds from this run series go toward protecting salmon habitat from non-native plants.