Kachemak Bay Science Conference
March 15, 2021

-

March 18, 2021

Free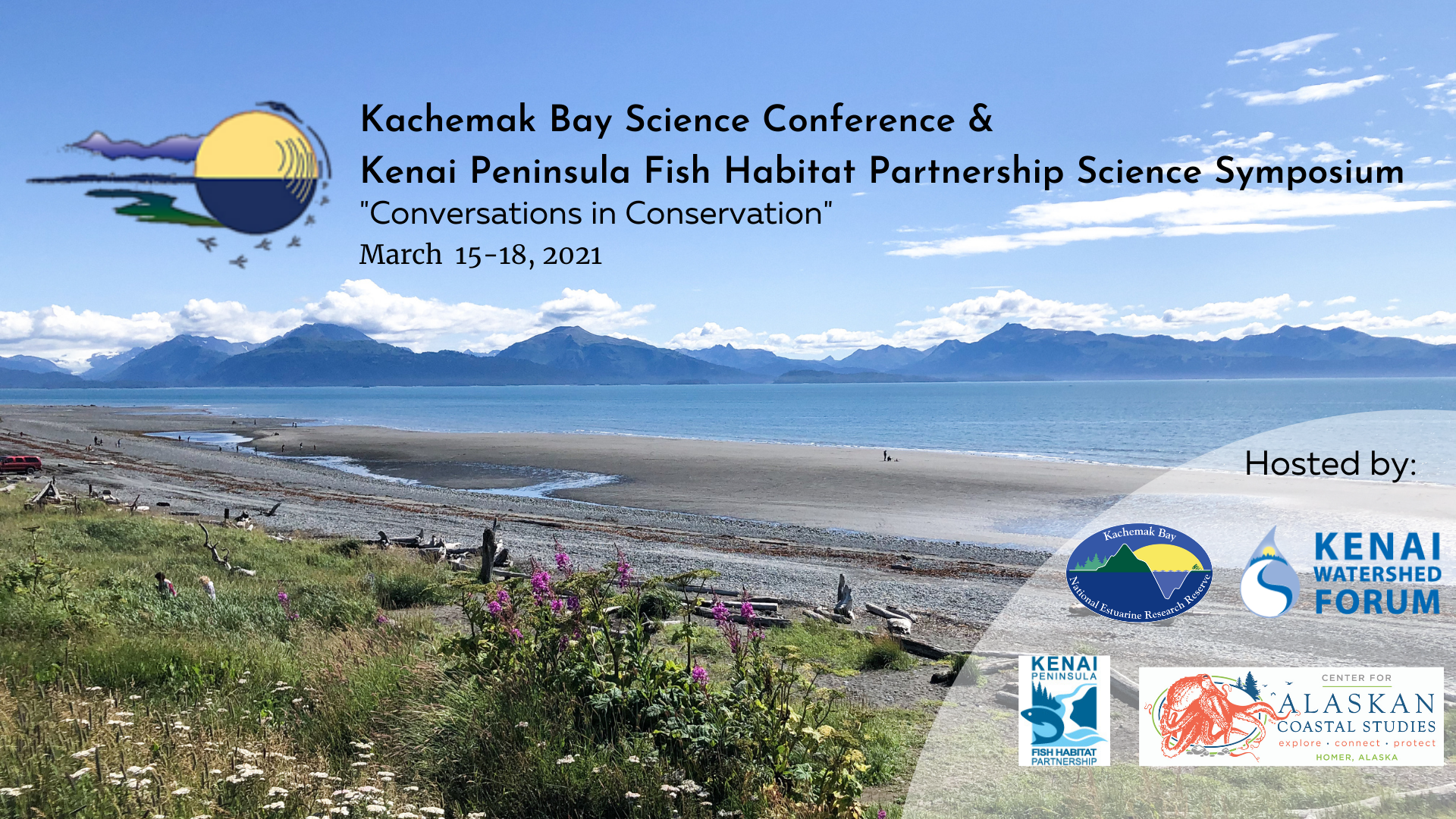 Attend the 2021 Kachemak Bay Science Conference & Kenai Peninsula Fish Habitat Partnership Science Symposium.
Conference focus: The Kachemak Bay Science Conference is a forum for presenting scientific and traditional ecological knowledge relevant to Kachemak Bay and its surrounding coasts and waters. The conference will foster an informed and engaged community of environmental researchers, educators, and decision‐makers. This year's theme is "Conversations in Conservation".
The Call for Presentations is open until February 8, 2021. Those interested in presenting can submit presentations for consideration using this Google Form.
Attendees can register on the event's website.