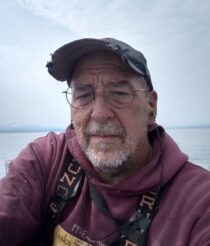 Profile
It was a dark and stormy winter night when Mitch and his family flew into Kenai from Maine.  Almost 25 years have passed since that cold December day. As interim director, Mitch brings a wide array of local associations and recent (25yrs of) natural resource issues and solutions. A forester by education he has always stayed on the fringes of the woods, working with agriculture in Maine on water quality and riparian management, with Native Corporations in reforestation, wildlife and water management throughout Alaska. He was even on the edge of the Sahara slowing desertification in the Peace Corps. His transition from the USDA NRCS to the US Forest allowed him to stay closer to home and be the vegetation manager/Forester for the Chugach National Forest, the headwaters of the Kenai River.   Now retired he is working with a number of not-for-profits, planting trees, assisting international students, supporting public radio, soil and water conservation projects and even health care. He now works commercial fishing gigs in Cook Inlet, a long boat ride from the Snow River. KWF was on his list for greater involvement and he was excited and honored to be asked to help KWF move into a new era, with new staff with another 25 years of success ahead.
---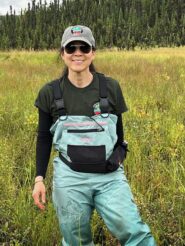 ---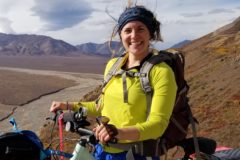 Profile
Maura has spent the past ten years working in invasive species management throughout many corners of the U.S. and Alaska. Maura was drawn to conservation work at an early age after growing up in northern Minnesota and enjoying canoe and hiking trips with her family. After graduating from college with a degree in Natural Science and Environmental Studies, Maura headed out West to work with a variety of land management agencies where she fine-tuned her skills in botany, invasive species management techniques, and geospatial technologies.
Maura loves the diversity of opportunities she has at KWF to participate in hands-on restoration, educating the public, and working with partners to problem solve and collaborate on invasive species issues in Alaska.
When Maura isn't on the lookout for invasive species (ok let's be real she's always on the lookout…), she can be found paddling anything she can get her hands on, biking, playing in the snow, and crafting up a storm when forced indoors.
---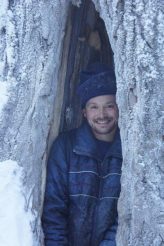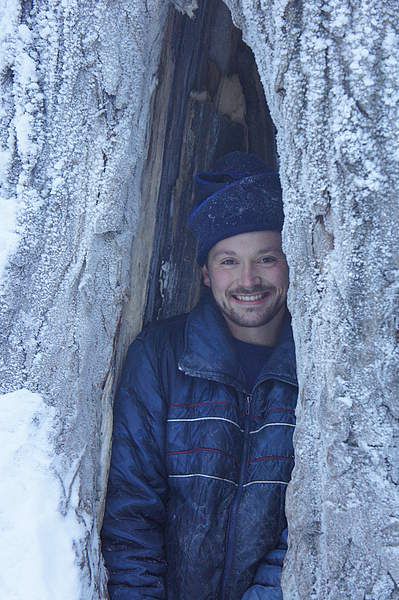 Profile
Ben grew up in Wasilla, Alaska and holds an M.S. in Fisheries from University of Alaska Fairbanks. Benjamin has worked throughout Alaska in diverse natural resource management professions including wildland firefighting, science consulting, and tourism. Outside of Kenai Watershed Forum you can find him working on converting an old bus into an RV, coaching Junior Nordic at Tsalteshi Trails, or watching his dog chase squirrels. He loves reading and hearing about Alaska history.
If Ben could meet any famous person from history it would be the caveman or cavewoman who drew the world's oldest known picture of a salmon, 25,000 years ago on the ceiling of the "Abri du Poisson" cave in France.
You can check out some of Ben's recent projects on our Water Research News section, or his research portfolio at www.benjamin-meyer.net.
---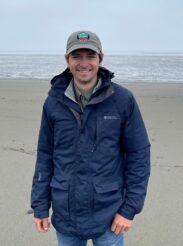 Profile
Brandon was born and raised in Michigan, and attended Michigan State University for a double major in Environmental Studies and Sustainability & Sustainable Parks Recreation and Tourism with a minor in Environmental Economics. Brandon has enjoyed the outdoors for as long as he can remember, with his favorite hobbies being fishing and hunting. Brandon started as a KWF intern in 2021, but has since made the jump to a full time employee and Alaskan, managing the Stream Watch program. Brandon spends most of his time working and interacting with various volunteers on projects  including trash clean up, education/outreach, and stream bank remediation and protection.
Brandon also has a new found passion for volleyball and can be found playing or training when he isn't busy getting lost in the woods.
---
Profile
Sara is originally from Friendswood, TX and attended Louisiana Tech University, where she majored in Environmental Science. She has spent many summers in the Moose Pass area, hiking, kayaking, and fishing with her family. After graduating college, Sara immediately moved to Alaska full-time and began working at the Kenai Watershed Forum.
Sara spent this past summer working with and getting familiarized with each department at the KWF. She has since taken on the role of Membership Coordinator. In this role, she hopes to grow the KWF membership base, and show our supporters how much we at the Kenai Watershed appreciate our community members and their support. Sara looks forward to getting involved around the peninsula, meeting people, and working to protect the area that means so much to her.
---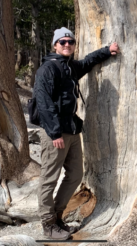 Nathan Davis
Invasive Species Technician
---