Make Your Child a Happy Camper!
Every child dreams of camp–exploring creeks, singing silly songs, and frolicking in the forest. The Kenai Watershed Forum is happy to offer week-long day camps, tree planting workshops, and "pop-up camps."
All sessions will involve fostering a connection to nature through a hands-on, immersion in the outdoors, allowing them to see, feel, smell, and directly experience the flora and fauna of the Kenai Peninsula watershed for themselves.
Camp size is limited, so reserve your spot early! Scholarships are available.
---
Camp Staff
Instructor – Katey Shedden
Katey is originally from Fort Worth, TX and attended college at Chaminade University of Honolulu, where she majored in Environmental Studies and Mass Media Communications. Since 2017, she spent her summers doing seasonal environmental education work on the Kenai Peninsula, and made the full move to Alaska in the spring of 2021. Katey has also worked for the U.S. Fish and Wildlife Service and non-profits in Wisconsin, Louisiana, and Hawaii connecting people of all ages to the natural spaces around them. Katey's passions include hiking, kayaking, cross-country skiing, wild food foraging, watercolor painting, nature photography, and sitting in pretty places.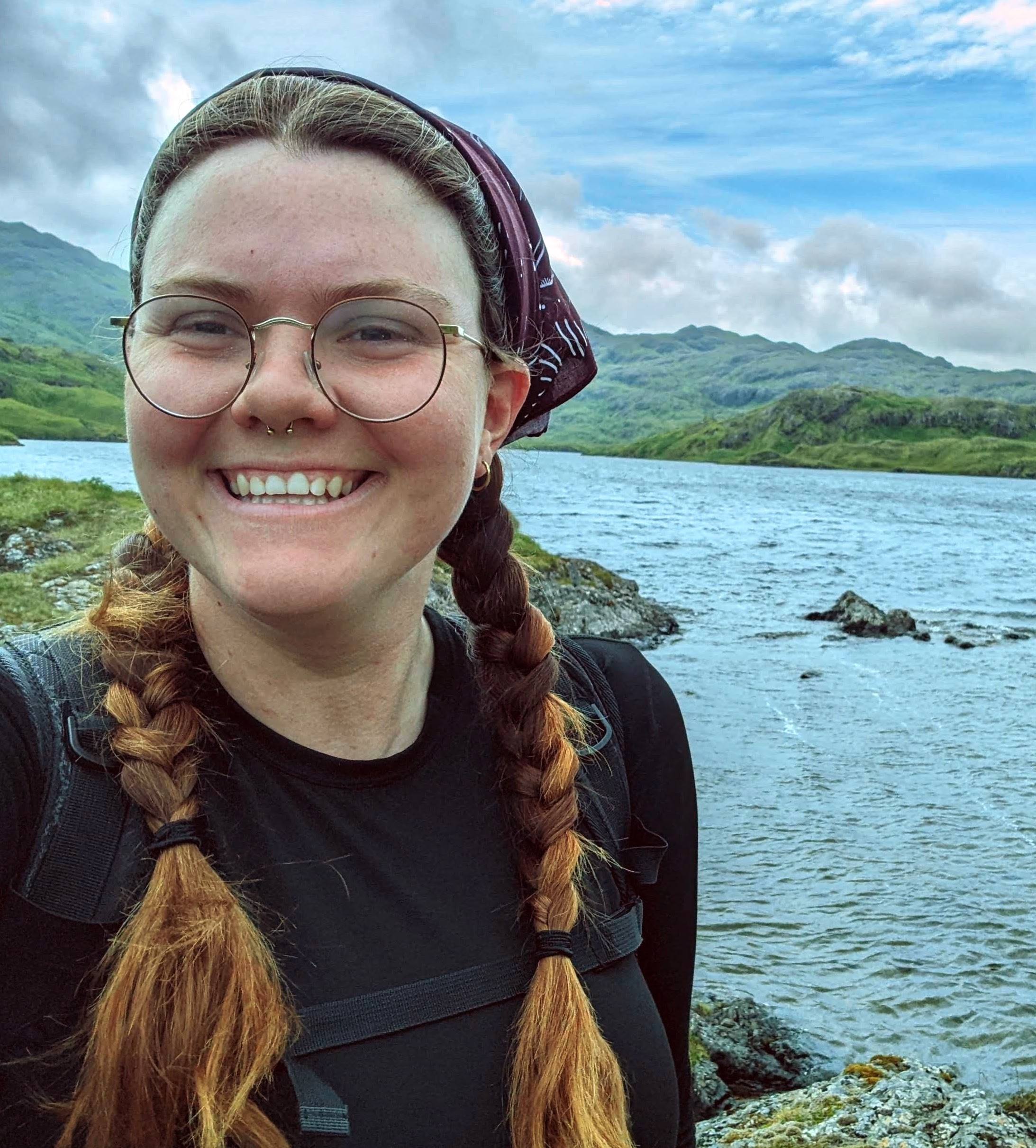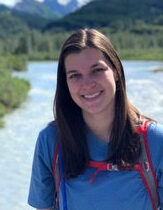 Camp Assistant – Sara Aamodt
Sara is originally from Friendswood, TX and attended Louisiana Tech University, where she majored in Environmental Science. She has spent many summers in the Moose Pass area, hiking, kayaking, and fishing with her family. After graduating college, Sara immediately moved to Alaska full-time and began working at the Kenai Watershed Forum. Sara looks forward to getting involved around the peninsula, meeting people, and working to protect the area that means so much to her.
---
2024 Summer Schedule
We have a variety of styles of summer programs for 2024. To ensure campers get the most out of their experience, we offer a variety of sessions for different age groups. Pop-Up Camps may be added, so be sure to check back!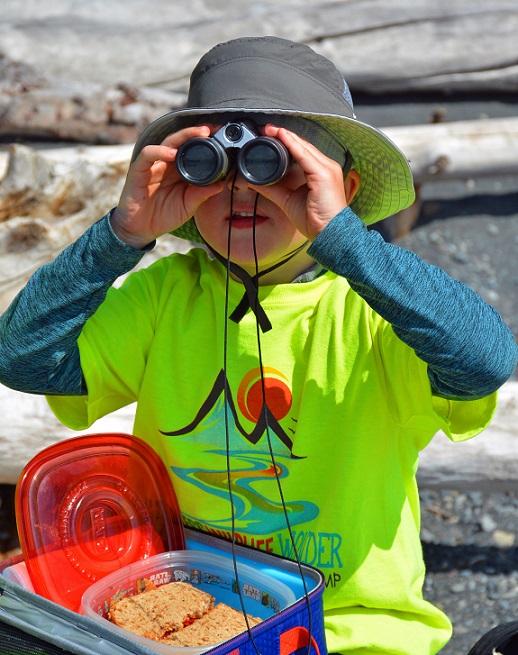 June 10-14 ~ Novice Naturalist Camp, Ages 6-8
June 17-21 ~ Intermediate Ecologists, Ages 9-12
June 24-28 ~ Novice Naturalist Camp, Ages 6-8
July 8-12 ~ Novice Naturalist Camp, Ages 6-8
July 15-19 ~ Intermediate Ecologists, Ages 9-12
July 22-26 ~ Novice Naturalist Camp, Ages 6-8
---
Weekly Camps
These sessions are designed for ages 6-8 to begin building a basic foundation of science in small children upon which more advanced environmental understandings can be built later in life. These sessions will include informative lessons and games, nature-themed art projects, presentations by plant and/or animal experts.
Novice Naturalists camps start at 9 and finish at 3pm. Campers can be dropped off and picked up at the pavilion by the children's playground in Soldotna Creek Park.
*Please note: Children must have completed Kindergarten to participate in this camp.
Pop-Up Tree Planting
Pop-Up Tree Planting Workshop: Ages 6-12
2023 dates to be announced
Join us for a day of Tree Sapling Planting!
The Kenai River Rotary and The Kenai Watershed Forum are hosting their 3rd Annual Tree Sapling Workshop!
Campers are registered on a first come first serve basis as we can only accept a limited group of 15. Campers must be ages 6-12 years old and dropped off or joined by an adult. Programs will begin at 10am with a lesson and a craft, followed by a BYO picnic lunch and lots of tree planting!
The cost is $10 per camper for supplies
Online Registration
Check back on February 5th for 2024 camp registration!
Scholarships
Campers interested in a scholarship must submit the 2023 Scholarship Application prior to completing registration. There are a limited number of scholarships available and they are awarded on a first come, first serve basis. Camp scholarships are made available by generous contributions from individuals, local businesses, and organizations.
If you are interested in applying for a 2023 scholarship, or contributing to scholarship funds, please contact Katey: Education@kenaiwatershed.org
---
Thank You!
An investment in youth is an investment in our future.
Through generous contributions of the following organizations, KWF summer camp came to fruition in 2011: ConocoPhillips, US Fish and Wildlife Service, Hillcorp Alaska, Wells Fargo, and in-kind support from the city of Soldotna